Did you sign for my parcel on 16th December? It was for Gemma Calvert at 3 The Park.
The attached says it's been delivered and signed for by me, Gemma, but I wasn't in the country.
Do you recognise the signature?
Please get in touch – Gemma. Tel: 860715.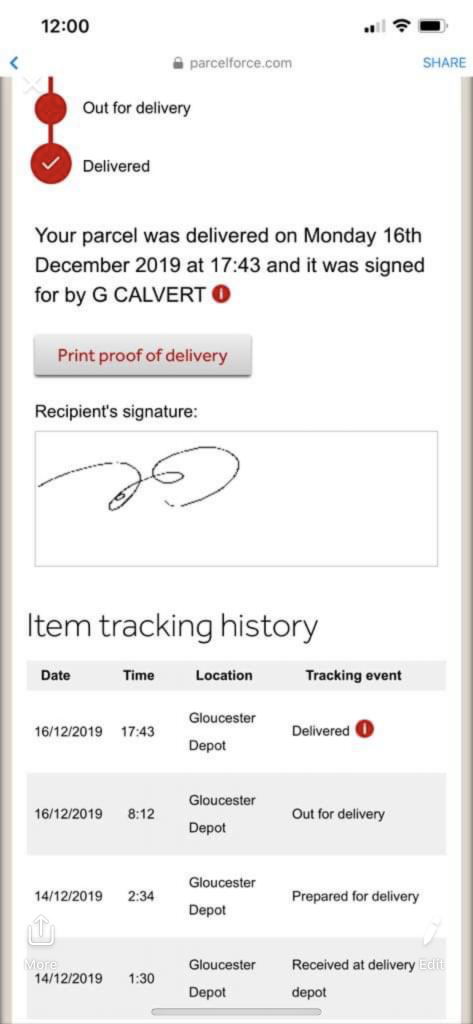 Thank you.