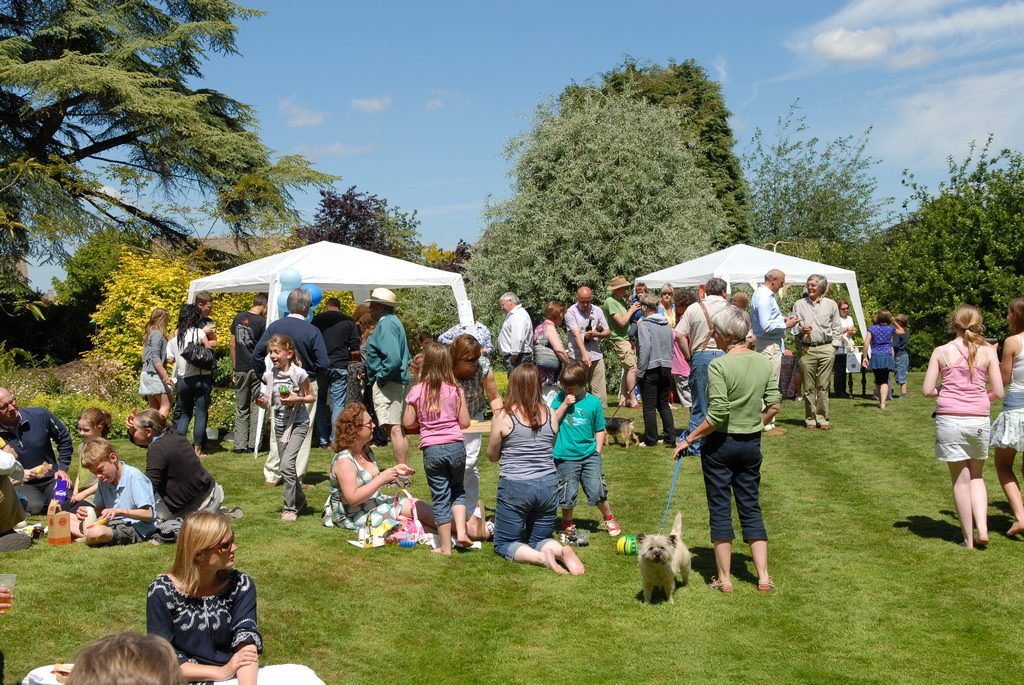 There has been a community at Kingscote since Roman times, if not longer. A Roman road crosses the parish and a Roman settlement was excavated in a field named The Chessalls in 1977. The site covers 30 hectares and was occupied from the late 1st century AD through to its heyday in the 4th century. It may have been a small town or villa estate, with evidence of a series of strip buildings replaced in the 4th century by a house in a walled compound. The house seems to have belonged to a person of substance, with mosaic floors, including a Venus mosaic now displayed in the nearby Corinium Museum, hypocausts and wall-plaster paintings.
Both Kingscote and Newington Bagpath are mentioned in the Domesday Book. From the 12th century until 1956, the manor with about 4,000 acres (16 km2), was the property of the Kingscote family. They were originally tenants of the Berkeley family at Berkeley Castle. Their principal residence was Kingscote Park, which was built on the site of the old manor house and demolished in the 1960s. The house currently called Kingscote Park is the former Kingscote Cottage and is the dower house where John Wedgwood (1766–1844), founder of the Royal Horticultural Society, lived in the 1820s.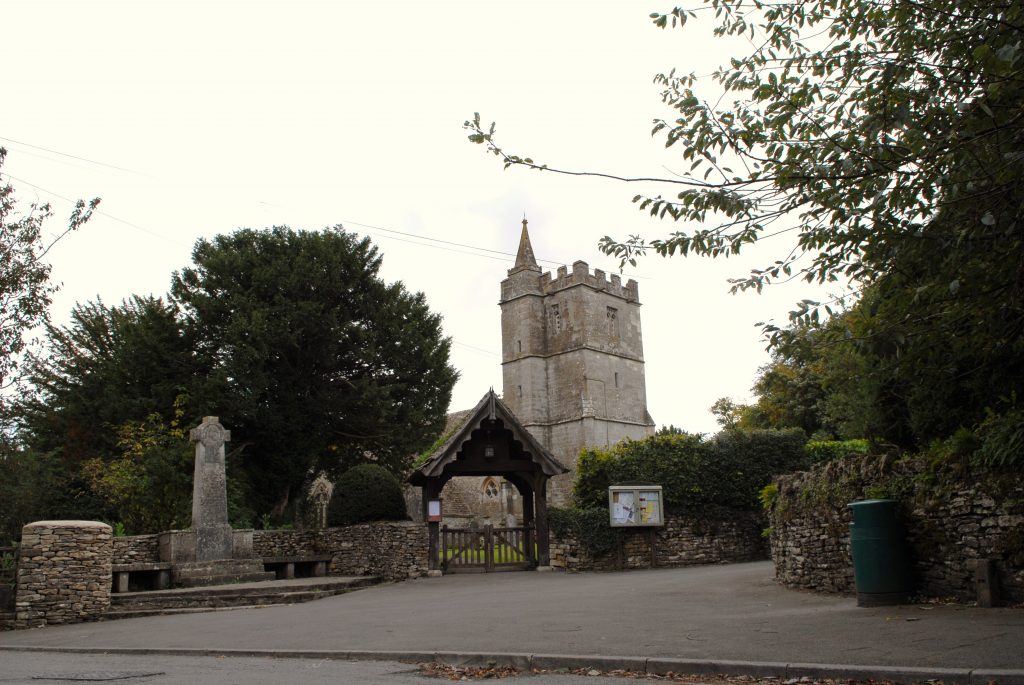 The village is also linked to Edward Jenner the man who invented vaccination and was a doctor in Berkeley. In a romantic story he courted one of the Kingscote daughters against her parents wishes. It is said that they only relented after he nearly died after riding up to the village to see her in a blizzard. Edward married Catharine in 1788 in Kingscote Church. They had three children: Edward (1789-1810), Catharine (1794-1833) and Robert Fitzhardinge (1797-1854).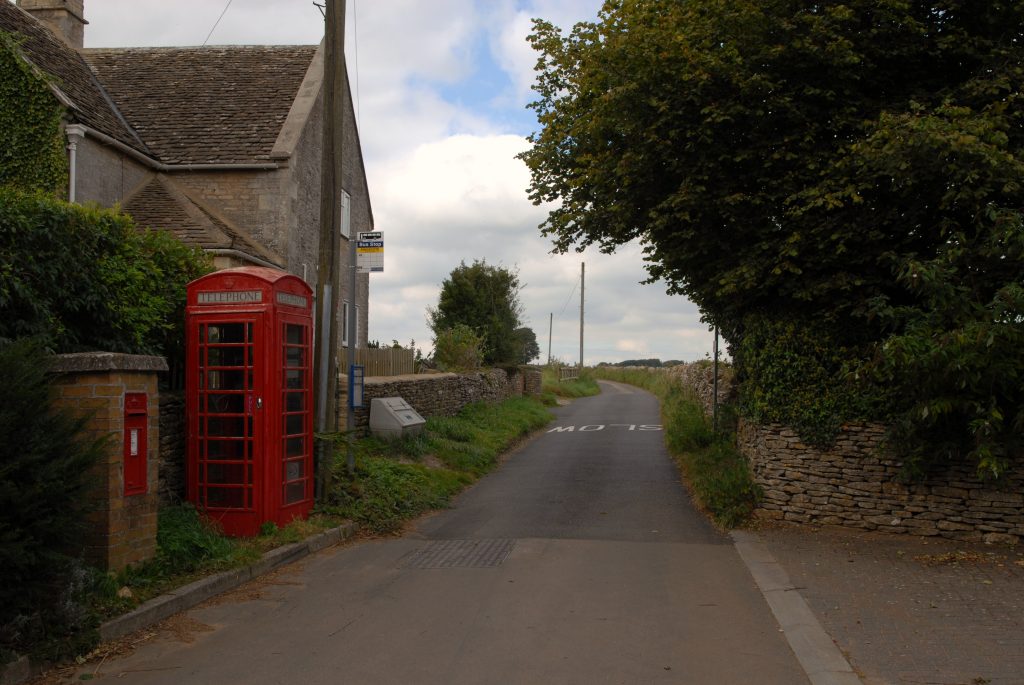 The Rev. Alan Gardner Cornwall was rector of the neighbouring ecclesiastical parish of Bagpath with Owlpen from 1827 to 1842. His memoirs were published shortly after his death and are available online in .pdf format. They are a lively account of his early life with the Clapham Sect in London, his friendship with the Kingscote family, whose daughter Harriet he married, and of his ministry at a time of social distress following the decline of the local woollen cloth industry in the 1830s.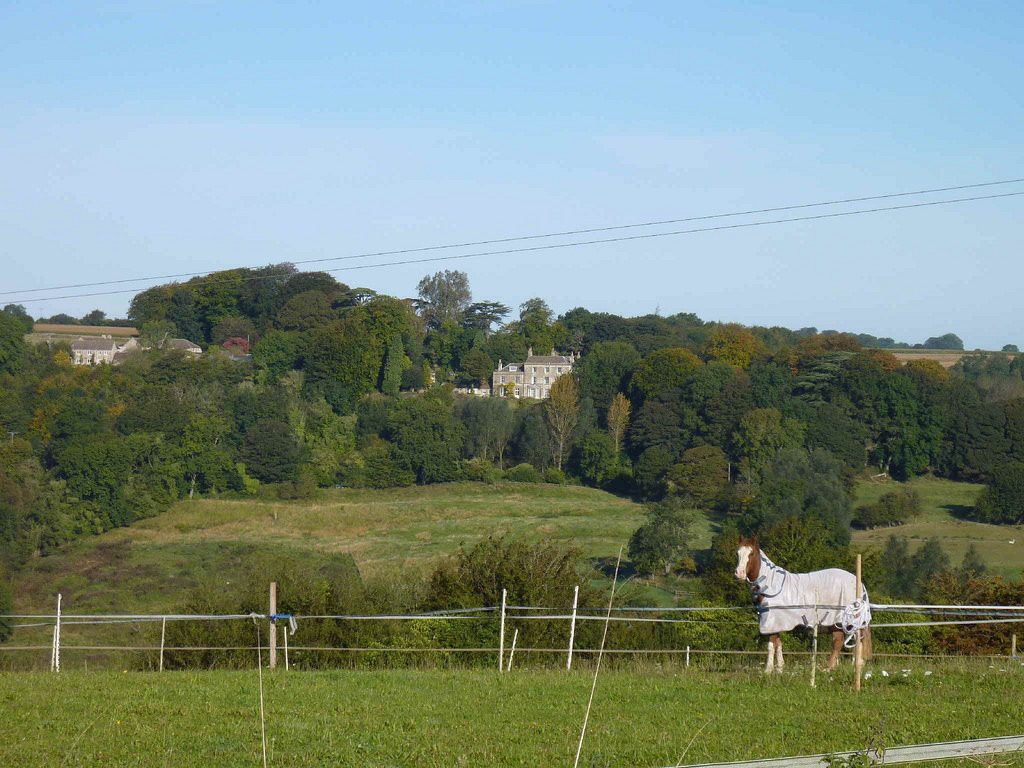 Useful Link – Cotswold District Council Website