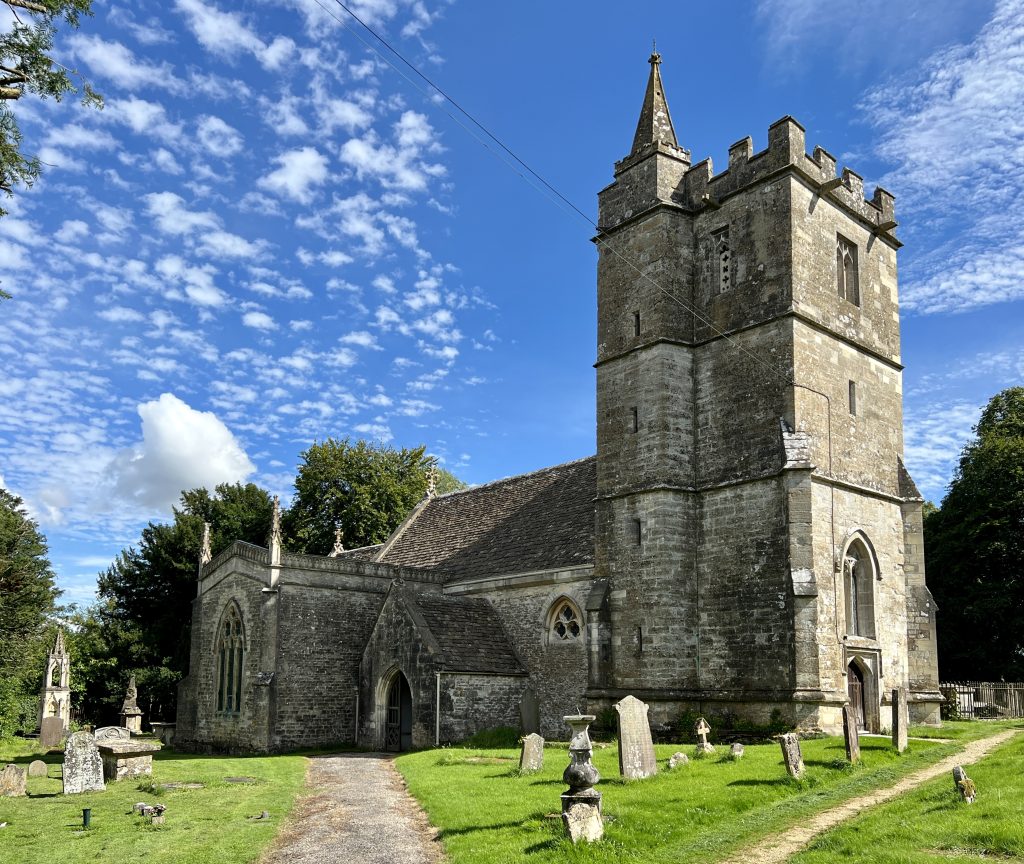 The Church of St John the Baptist, Kingscote  
Welcome to our beautiful rural Grade II* listed church in the Cotswold Area of Outstanding Natural Beauty (AONB).
The church is in the heart of Kingscote village and our team of volunteers enable it to be open daily from around 10am to 4pm, allowing a space for quiet contemplation. A public footpath passes through the churchyard and is a place where people can meet and chat as well as rest and reflect.
The church serves residents of the entire parish of Kingscote, including Bagpath and Newington, following the deconsecration and sale of the church of St Bartholomew at Newington and Bagpath in the 1970s.
Kingscote is part of the benefice of Nailsworth and our Rector Caroline Bland and team of ministers lead services. To contact Caroline please email rev.carolinebland@gmail.com
The general pattern for services in Kingscote is a communion service at 9.30am on the first Sunday of the month and an All Age service at 9.30am on the third Sunday of the month. We also hold special services, e.g. at Easter, Christmas, Carols by candlelight and Remembrance Sunday. The benefice website contains a calendar and further details of activities. https://www.thenailsworthbenefice.co.uk/
The church is maintained by the Parochial Church Council (PCC) and members of the PCC are listed in the directory of the monthly parish newsletter – The Forerunner