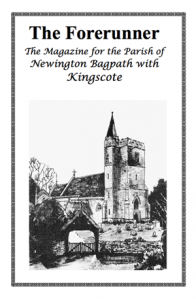 Revised Calendar for March 2014
Sunday

  2nd
Nailsworth

Kingscote

Horsley

  9.30 am

  9.30 am

11.00 am

Family Communion

Morning Prayer  BCP

Holy Communion  CW

Ash Wednesday
   5th
Nailsworth

Horsley

 10.00 am

   7.30 pm

Holy Communion

Holy Communion

Friday
   7th
Christchurch
   2.30 pm
Women's Day of Prayer
Sunday

   9th
Kingscote

Nailsworth

Horsley

  8.00 am

9.30 am

11.00 am

Holy Communion  BCP

Family Communion

Holy Communion

Wednesday
 12th
Nailsworth
 10.00am
Holy Communion
Sunday
 16th
Nailsworth

Nailsworth

Kingscote

  8.00 am

9.30 am

11.00 am

Holy Communion  BCP

Family service & Baptisms

Parish Communion

Wednesday
 19th
Nailsworth
 10.00 am
Holy Communion
Sunday
 23rd
Nailsworth

Horsley

   9.30 am

6.00 pm

Benefice Family Communion

Evening Service

Wednesday
 26th
Nailsworth
 10.00 am
Holy Communion
Mothering

Sunday

Clocks advance

 30th
Nailsworth

Horsley

Kingscote

  9.30 am

11.00 am

11.00 am

Family Communion

Family Service

Family Service
The Little Angels mothers and toddlers group meets on Fridays at 9.45 am at St George's Church Nailsworth when all are welcome.  Followed by refreshments in the Parish Rooms.
The next stage in the process to appoint the New Vicar will be advertising the vacancy between 21 and 28 March in appropriate ecclesiastical publications and on the diocesan web-site.
Next PCC Meeting     Monday 10 March at 7.30 pm in the Village Hall. 
Communications
     Diocesan News                 www.gloucester.anglican.org/news/publications
                                          www.gloucester.anglican.org/news/blog
     Nailsworth Benefice         www.stgeorgesnailsworth.org.uk
      Kingscote Community      www.kingscoteonline.co.uk
The Curate's Letter
With the ending of the coarse fishing season and nearing the completion of the football season, spring surely is just round the corner.  Will the spring bring better weather for those struggling to cope in already soaked and flooded parts of the country ?  As the opinions and points of view about how to deal with the floods, and who is to blame, are swiftly knocked back and forth across the political tennis net, surely it is good old common sense and folk law about not building on flood plains that comes to mind.  Neither does blame help the victims.  It is heart warming to read reports about neighbours helping each other in such difficult times.  In particular the farmers who have carried to safety and taken care of other farmers' livestock.
Jesus was a team player and he gathered around him twelve ordinary men who were fishermen and tax collectors, which later ended up a squad of eleven men.  These men became his close friends and were the pioneering leaders of the early New Testament Church.  Not one of them was a scholar, each one of them had his shortcomings and faults, but as they worked together in teams they helped to spread the Good News of Jesus around the then known world.  Later further team work would carry the message to all corners of the globe.
With every blessing,
Reverend Sue Sobczak
 Lent Study and Discussion Groups
Kingscote and Horsley parishioners are invited to join Canon Michael Irving at meetings in the Reynolds Room in the Village Hall on Tuesdays 4, 11, 18, and 25 March, and 1 and 8 April at 7.45 pm, for informal discussions on the book  God Lost and Found  by John Pritchard.  The book is a reasonably priced paper-back and 8 have been purchased so far for those who have indicated their intention to partake.
Although the meetings will follow a logical sequence, they will be as far as possible self-contained so that it is not essential to attend the whole series.  Please let Harry Tubbs (860 194), Georgina Harford (860 227) or Stan Burrage (832 952) know if you plan to come.
As many of you know, the Reynolds room is extremely comfortable and warm.  The meetings will close by 9.30 pm.
 Flower Rota           
Sunday 2nd March

No further flowers in March          LENT

Sunday 20 and 27 April             EASTER

Sheila Grey

Flower Team
There are no weddings in March.
Lorna Reynolds
Cleaning Team
The next church cleaning session is at 2.30 pm on Monday 10 March.  We are always delighted to welcome anyone who would like to join the team.
Teresa Day
Grumbolds Ash Group Inside
On Tuesday 11 March we visit the Tetbury Police Museum at The Old Courthouse, 63 Long Street, to see life in the cells.  It is open from 10.00 am until 3.00 pm.  We meet at the Village Hall to share transport and parking at 10.00 am.
Jutta Tubbs
Village Hall Programme
Film Night – Tuesday 10 March, 7.30 pm,  'The Man Who Would be King'  starring Sean Connery, Michael Caine,    Saeed Jaffrey and Christopher Plummer, based on a Rudyard Kipling story.   Admission free, Pay Bar.
Coffee Morning – Tuesday 17 March, 10.30 to 11.30 am.  Coffee and cake £1.50. 
Bridge Evening – Thursday 20 March, 7.00 to 10.00 pm.  Get together a table of 4 friends to play social bridge.  Admission £10 per person to include Light Supper, with raffle and pay bar.  Contact Annabella Lucy on Tel. 860 617 to book a place.
(NB We are hoping to get as many as 40 people at this event, many from outside the village, and have explained to them that parking is difficult and car sharing essential.  We ask for the forbearance of residents if cars are in the wrong places.)
 Lost Property – following the very well attended Curry Evening a blue scarf and a black folding umbrella were left in the Village Hall.  If you believe they belong to you please ring Brian McTear on Tel. 861 311. 
Carol Paton Tel. 860 649
Book Club at 8.00 pm
Wednesday 19 March, to discuss 'The Fishing Fleet'  by Anne de Coursey and/or
'The Ladies of Grace Dieu'  by Susannah Clarke, at Viv's house.
 Wednesday 9 April, 'The Sisters Brothers' by Patrick de Witt at the Village Hall.
 Wednesday 14 April, 'Secret History' by Donna Tartt, at the Village Hall. 
Angela Wooldridge
Kingscote Parish Council
The next PC meeting will be on Tuesday 15 April at 8.00 pm in the Hunters Hall.
Planning approvals:
Bagpath Court Cottage, erection of two storey side, and single storey and two storey rear extensions to existing dwelling, insertion of two dormer windows and roof-light to the rear.
To reassure those who are concerned about the state of the roads, GCC Highways are fully aware that we are waiting and I hope that we will see some repairs soon.
The completed footpath improvement in Kingscote is appreciated. 
Anna Davison, Tel. 860 244
Churchyard Path
In recent months the Public Right of Way footpath proceeding south past the tower had become very muddy, and grateful thanks are due from all of the community to Graham and Philip Nichols for the new gravel path which they laid before the wedding on 15 February.
The PCC
Free-range eggs for sale
Mrs Pat Cooksley of 2 The Windmill normally has some free-range eggs for sale at £1 for six.
Lost and Found Kingscote Cat
THANK YOU to everyone who helped look for my missing cat, Rexy.  He has returned safe and well.
Joyce Broomhall
Weekly Recycling – Green food boxes and wheelie bins
All current collection points – from 7.30 am, Fridays.
Fortnightly Recycling – Black boxes, White Bags and Blue bags
All current collection points – from 7.30 am, Fridays 7 and 21 March.
Fortnightly Waste – Grey wheelie bins to landfill
All current collection points – from 7.30 am, Fridays 7 and 21 March.
Bus Timetable Enquiries – Ring traveline on  0871 200 2233.
Mobile Police Van
The Mobile Police Station will visit Kingscote between 6.00 and 6.45 pm on Wednesday 12 March.  The programme has been revised to delete some villages including Beverston where the community makes little contact with the service.  As a result they are able to stay a little longer here.  Please support this initiative.
The Editor
Mobile Library
The next visit will be on Friday 21 March and the van will park as usual in front of The Walled Garden from 9.30 to 11.30 am.
Magazine
Any material which may be of interest for the next issue of the Forerunner should be sent by 20 March to H. Tubbs,  3 The Walled Garden,  Tel. 860 194.
The Editor
Did you know ? 
(Information copied from a Dutch Tourist Information web-site)
26% of the land area of the Netherlands is under sea level
The lowest point in Holland is 6.8 metres below sea level
Schiphol Airport is 4 metres below sea level
Holland still has around 1000 old-fashioned working windmills
Clearly we have some catching up to do.    The Editor
The First Steamboat
 ( Copied from the book 'Tales of Old Gloucestershire' by Betty Smith) 
Jonathan Hulls was born in 1699 and was baptised at Blockley Church.  As a boy he attended Chipping Campden Grammar school for a brief period, and this probably gave him a thirst for knowledge and a love of learning that lasted until the end of his life.  He had two close friends who encouraged his endeavours, Richard Darby, a local maltster, and William Bradford, a schoolmaster, both of Chipping Campden.
As a small Cotswold farmer, it is extraordinary that Jonathan Hulls sought to invent of all things a steam boat !  It is doubtful that he saw many steam engines, and he lived quite a distance from any major river.
Steam engines in existence in Hull's time worked on Newcomen's principle of atmospheric steam, in that they derived their power from the pressure of (ambient) air on a piston descending in a cylinder in which the condensation of steam created a vacuum, creating a vertical motion.  The only engines of this type  in Jonathan Hull's time were used for raising water from the mines.
However he did read widely.  He studied mechanical objects constantly and took all the scientific journals of the day available to him.  In 1737 he published a pamphlet about his idea, entitled  Description and Draught of a New-Invented Machine for Carrying (sailing) Vessels or Ships out of and into any Harbour, Port or River against Wind and Tide or in a Calm, for which His Majesty Has Granted Letters-Patent for the Sole Benefit of the Author for the Space of 14-years.
 Jonathan Hulls looked for financial backing, and found it at Moreton in Marsh, in the person of Mr Freeman of Batsford Park who gave him £160 to patent his invention.  He then set about designing a vessel, forwarding drawings to the Eagle Foundry in Birmingham which then produce the various parts for him.
In 1737, Jonathan Hulls took his completed boat to Evesham and launched it on the river there.  It was a somewhat strange looking contraption, with an axle attached by ropes to a crankshaft near the stern.  By means of this crankshaft, Hulls endeavoured, for the first time, to convert vertical motion into rotary motion, which would make the six paddles which he had attached to the boat revolve in the water and drive it forward.
This amateurish trial was not a resounding success.  Hulls did prove that steam navigation was possible, but the task proved too much for the frail vessel.  The boat was shaken apart by the action of the machinery and it unceremoniously sank !
Many people have since thought that if Hulls had managed to find further financial backing, he could have gone ahead and brought his ideas to fruition,.  But financial help was not forthcoming, and Hulls had to let the project die.  However, all the work put in by the Cotswold farmer was not in vain.  Many experts now believe that William Symington, who launched the Charlotte Dundas, the first workable steamboat, at Grangemouth in 1802 got his ideas from Hull's prototype. 
This mortal coil
 (A letter to The Times published on 5 February)
Sir, It is encouraging that 'people are becoming more comfortable talking about their mortality and planning their own funerals'.  However there may be limits to 'taking the guesswork out of a situation at a time of grief '.
I recently attended a funeral where a late mourner arrived as the coffin entered the church.  We all heard his Smartphone announce:  "You have reached your destination."
Bernard Kingston, Kent
Augustine of Hippo  354 – 430 AD
(The son of a Christian mother and a pagan father, he spent the early years of his life seeking inner peace
through philosophical knowledge, despising the simplicity of Christianity) 
You are great, Lord, and greatly to be praised.  Great is your power, and of your wisdom there is no end.  And man, who is part of what you have created, desires to praise you.  Yes, even though he carries his mortality wherever he goes, as the proof of his sin and testimony to your justice, man desires to praise you.  For you have stirred up his heart so that he takes pleasure in praising you.  You have created us for yourself, and our hearts are restless until they rest in you.
Parish Directory
Vicar:                    Interregnum – awaiting new appointment.
Curate:                  Reverend Sue Sobczak, Horsley, Tel.  01453 833 526
Reader                  Sue White, Nailsworth, Tel: 01453 835 693 
Churchwardens:   Harry Tubbs, 3 The Walled Garden, Kingscote, GL8 8YP. Tel: 860 194
                            Godfrey Ainsworth, Kingscote House, Kingscote, GL8 8XY Tel: 861 683
Hon.Sec.PCC:        Georgina Harford, Ashcroft House, Kingscote, GL8 8YF Tel: 01453 860 227
Hon.Treas.PCC:    Jane Nichols, Asheldown, 3 Ashel Barn Cottages, Kingscote  GL8 8YB Tel. 01453 860 534
Members of PCC:   The Churchwardens, The Hon. Secretary, The Hon. Treasurer, Elin Tattersall, Zoe Nichols, Philip Kendell, Chris Alford.
Flower and Clean Team: Teresa Day, Vivienne Ainsworth, Angela    Wooldridge, Pauline McTear.
Nailsworth MU:     Trissa Jones, Tel:  832 551
Editor of Forerunner:  Harry Tubbs, 3 The Walled Garden, Kingscote, GL8 8YP  Tel: 860 194
Gift Aid and Envelopes:   Jane Nichols, 3 Ashel Barn Cottages, Kingscote Tel. 860 534.
Church Flowers Rota: Lorna Reynolds, Tel. 860 231
Organist:               Rosemary Sims, 15 Badger's Way, Forest Green, Nailsworth,  GL6 0HE  Tel: 832 446
Sidespersons:         Harry Tubbs, Rod Tibbert, Elin Tattersall, Godfrey Ainsworth.
Electoral Roll:        Elin Tattersall, 3 Boxwood Close, Tel.01453 860 182
Mowing Team:       Tim Sage, Harry Tubbs, Sebastian Cooper, Rick Bond,  Roger Lucy, Godfrey Ainsworth,
Ken Davies.
Village Hall:        Bookings: Pauline McTear, Kingscote,  Tel. 861 311
                            Secretary:  Carol Paton, Bagpath, Tel. 860 649
Parish Council Chairman: Graham Nichols, Asheldown, 3 Ashel Barn Cottages, Kingscote  Tel: 01453 860 534
Parish Council Clerk:   Anna Davison, Bagpath Court, GL8 8YG, Tel. 860 244
Village Agent:        Aileen Bendall, Tel. 07810 630 156 or 01452 426 868
Printer of Forerunner:  Godfrey Ainsworth, Kingscote House, Tel. 861 683                                                   
The Forerunner is published by the P.C.C. who are usually most willing to
accept copy from village groups and individuals. However, please note that the opinions and views expressed by the contributors within the Forerunner are not necessarily those of the Church, P.C.C. or Editor.