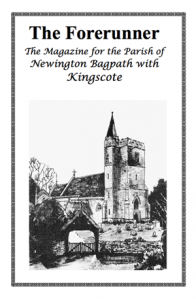 Revised Calendar for June 2014
Sunday

1st
Nailsworth

Kingscote

Horsley

9.30 am

  9.30 am

11.00 am

Family Communion

Morning Prayer BCP

Family Communion CW

Wednesday
   4th
Nailsworth
10.00 am
Holy Communion
Sunday

Pentecost

    8th
Kingscote

Nailsworth

Horsley

    8.00 am

    9.30 am

11.00 am

Holy Communion BCP

Family Communion

Family service

Wednesday
11th
Nailsworth
10.00 am
Holy Communion
Sunday
15th
Nailsworth

Nailsworth

Kingscote

8.00 am

9.30 am

11.00 am

Holy Communion BCP

Family service

Parish Communion CW

Wednesday
18th
Nailsworth
10.00 am
Holy Communion
Sunday
22nd
Nailsworth

Kingscote

Horsley

   9.30 am

11.00 am

6.00 pm

Family Communion

Family Service

Evensong

Wednesday
25th
Nailsworth
10.00 am
Holy Communion
Sunday *
29th
Nailsworth

Kingscote

Horsley

   9.30 am

9.30 am

11.00 am

Family Communion CW

Morning Prayer BCP

Family Communion CW
* The services on Sunday 29th are those which would normally be held on the First Sunday of July but have been brought forward to accommodate a special service following the ordination of Sue Sobczak on 5 July. Our service on 29 June will kindly be taken by Anne Seymour from Amberley. Please come and welcome her.
The Little Angels mothers and toddlers group meets on Fridays at 9.45 am at St George's Church Nailsworth. Refreshments in the Parish Room afterwards.
The next PCC meeting will be on Monday 9 June at 7.30 pm in the Village Hall. 
     Diocesan News                 www.gloucester.anglican.org/news/publications
                                          www.gloucester.anglican.org/news/blog
     Nailsworth Benefice        www.stgeorgesnailsworth.org.uk
     Kingscote Community      www.kingscoteonline.co.uk
The Vicar's Letter
Life goes quickly when you are enjoying yourself. Life has gone very quickly for Sue Sobczak. It hardly seems a few months since she was ordained Deacon last year. Yet it is a year ago and we are now looking forward to her ordination as a priest in our cathedral on Saturday 5 July, and her first celebration of the Eucharist that she will offer in St George's on the following Sunday 6 July. This is a cause for great joy for the parishes of Nailsworth, Horsley and Kingscote where Sue will continue to serve out and about in people's homes and in the churches where people gather for weekly worship and the times when we gather for baptisms, weddings and funerals from the wider community.
Sue has served us wonderfully in the last year as deacon. She has proved herself a great listener who has been caught up in the joys, sorrows and perplexities of people's lives, and she has grown in confidence both as a pastor and leader of worship. She is one to whom people find it easy to talk whether at church, in their homes or out and about in the parishes. We are immeasurably blessed by her presence among us.
All of us who are ordained remain deacons – ie those who are called to be of service and help to others. Now Sue with others in the Diocese will be ordained priest in the Cathedral in Gloucester after this first year of ordained ministry. However, the priest is a sign, a focus, a representative person, one who is the holder and passer-on of the great tradition of the Christian Faith through the ages, and supremely entrusted with the preaching of God's Word and the celebrating of the sacraments, especially in the Eucharist where the priest breaks open the Word of God in the preaching and breaks the Bread of Life in the offering of the Eucharist.   The priest is with us to encourage and feed us on our pilgrimage and journey of life whether we are in the community of faith or not. The priest is a 'go-between' person who makes links with others, a sort of bridgeto help people find God.
I know that in Sue Sobczak we have the makings of a very fine priest who with the committed laity and other clergy of the benefice will continue to serve and inspire us on our way. She will be a great colleague for our new incumbent who is expected to arrive in September.
I do hope that many will want to be present in the Cathedral for the ordination service on Saturday 5 July at 3.00 pm. A coach is going from the benefice – do contact Clare Jayes on Tel. 833 254 for a seat. For those unfamiliar with such occasions I do urge you to come to be caught up in a most powerful and moving occasion. All are most welcome – tickets are not required.
On the following morning Sue will preside at the Eucharist, the Service of Holy Communion, for the first time , after which there will be a 'bring and share' lunch. There will be no other services in the benefice and we do hope that as many as possible will join us in celebrating having our new priest in our midst. Finally do please continue to hold Sue and her husband Andre in your prayers as they prepare for this supremely important event in their lives ….. and do pray continually for the people of Nailsworth, Horsley and Kingscote, and all who in many and differing ways seek to serve these communities for the well-being of all who live and work in them.
With every blessing,
Michael Irving
Canon Michael Irving
At the end of June we say farewell to Michael Irving who has been an inspirational Interim Minister for our church during the interregnum. His energy and commitment have set an example for all of us, and his friendship and concern for everyone he has met in the parish has been greatly appreciated.
We thank him for his leadership and encouragement which will be remembered for a long time.
The PCC on behalf of the Parish
Flower Rota
Sundays 1st and 8th JuneSundays 15th and 22 June

Sundays 29th June and 6th July

Jane NicholsAngela Wooldridge

Lesley Baldwin
Wedding: Friday 20 June, 1.30pm, Todd Watson and Kati Stocks.
Lorna Reynolds
Cleaning Team
The next church cleaning session is at 2.30 pm on Monday 9 June. We are always delighted to welcome anyone who would like to join the team.
Teresa Day
Village Hall Programme
Coffee Morning – Wednesday 18 June, 10.30 to 11.30 am. Coffee and cake in the Reynolds Room, £1.50.
Committee AGM – This was held on Tuesday 13 May. The Chairman, Ken Davies and the Treasurer Viv Ainsworth reported a very successful year following the opening of the Reynolds Room last October, and it has been decided to examine the possibility of further improvements to the kitchen.
The Committee was re-elected for a further year.
Carol Paton
Grumbolds Ash Group
On Tuesday 17 June we will make a return visit to David Austin Roses to see the latest offerings. As it is a long drive, we meet at 9.30 am to share cars. The location is WV7 3HB.
Jutta Tubbs
Book Club at 8.00 pm
Wednesday 11 June, 'The Rosie Project' by Graeme Simpsion, at Jane Bateman's.
Wednesday 9 July, 'Little Coffee Shop in Kabul' by Deborah Rodriguez, at Louise's.
Angela Wooldridge
Kingscote Parish Council
The next meeting will be in July at a date to be announced later.
Planning approval:
Woodlease Farm, Kingscote: proposed cattle/fodder store building.
2 The Park, Kingscote: fell holly tree and beech tree; trim yew, apple, plum, greengage, maple, willow, silver birch, cherry trees.
Planning applications:
3 Boxwood Close, Kingscote, tree work
Scrubbets Farm Buildings 14/01305/OUT
Bagpath Court 14/01884/FUL
Anna Davison, Tel. 860 24
VILLAGE FETE – Saturday 28 June
Please see the separate flyer for the schedule of events and timings for the afternoon starting at 1.00 pm together with the entry form on the reverse of the flyer for The Bake Off, The Dog Show and the Vegetable Monsters.
The Committee would like all items, plants, jams, pickles, cakes etc for the produce stalls on the Saturday morning and similarly filled jars and other items for the Tombola. Please deliver these to Kingscote House between 10 am and 12 noon on the morning of the Fete. Cakes and monsters for the competitions may be brought with you on the day with the completed entry forms, but can also be left in the morning if more convenient.
For those kind enough to lend their Gazebos/Party tents, would you please make these available to Viv and Godfrey on Thursday so they can be erected on Friday morning.
The Village Hall will be open on the afternoon of the Fete for toilet facilities and car parking.
Many thanks, Village Hall and PCC fete organising committee
Free-range eggs for sale
Mrs Pat Cooksley of 2 The Windmill normally has some free-range eggs for sale at £1 for six. Best call afternoons.
Weekly Recycling – Green food boxes and wheelie bins
All current collection points – from 7.30 am, Fridays.
Fortnightly Recycling – Black boxes, White Bags and Blue bags
All current collection points – from 7.30 am, Fridays 13 and 27 June.
Fortnightly Waste – Grey wheelie bins to landfill
All current collection points – from 7.30 am, Fridays 13 and 27 June.
Bus Timetable Enquiries -Ring traveline on 0871 200 2233.
Mobile Police Van
The Mobile Police Station will visit Kingscote between 3.15 and 4.15 pm on Wednesday 18 June. Please support this initiative.
The Editor
Mobile Library
The next visit will be on Friday 13 June when the van will park as usual in front of The Walled Garden from 9.30 to 11.30 am.
Magazine
Any materialwhich may be of interest for the next issue of the Forerunner should be sent by 20 June to H. Tubbs, 3 The Walled Garden, Tel. 860 194.
The Editor
Churchyard Mowing
We have an excellent mowing team at present but one or two of the older members are feeling the strain. If any other parishioners would like to join the team and share the work it would be greatly appreciated. A tidy churchyard is much appreciated by residents and the many visitors we receive, and if we keep the strength of the team up it is less of a burden on all individuals.
If you would like to consider this please call Harry Tubbs on Tel. 860194.
The PCC
The History of Kingscote Church
The little book The Church of Saint John at Kingscote was originally published by The Kingscote Press in 1979 and has been the only self contained summary of the history of the Parish Church. It was researched and written by Norman Parker who lived at Rosemary Cottage and operated his printing press there. This year we have produced a new edition of the book, which is substantially unchanged except for the inclusion of more illustrations and some additional factual information.
This work as been done by Godfrey Ainsworth to whom we are very grateful, and we recommend the book to all residents. Copies are available for sale in the church for £5 and the funds received will be placed in the Bell Restoration Appeal.
The PCC
The process for finding the next Bishop of Gloucester
(An announcement in The Diocesan Messenger for June 2014)
The current Bishop of Gloucester, the Right Revd Michael Perham will retire this November after 10 years service. The process has now begun for discerning who the next Bishop of Gloucester could be.
The Bishop of Gloucester is the Chief Pastor of all in the diocese, which covers the county of Gloucestershire and parts of neighbouring counties. It is home to over 600,000 people, served by 305 parishes, 390 churches and 116 church schools. The Bishop of Gloucester also exercises a vital role in the wider community, most prominently as a board and committee member on many local, regional and national bodies.
For this reason, it is important that we have as many views as possible from people in Gloucestershire and beyond on the qualities of the person they would like to see in the next Bishop of Gloucester.
By answering these simple questions, it will help us to get a picture of the type of person they would like to see as Bishop:
What would you say are the top 2 priorities for the next Bishop of Gloucester ?
What are the top 2 things you would want to tell the next Bishop of Gloucester ?
People can e-mail us on ournewbishop@glosdioc.org.uk or place a message on our Facebook page at www.facebook.com/Diocese.of.Gloucester. The deadline for submissions is 7 July. Find out more at www.gloucester.anglican.org/about/the-next-bishop/
The process for finding the next Bishop of Gloucester will take just under a year. The announcement of the new Bishop will happen in late spring 2015 and the start date will be around the summer or early autumn of 2015.
A prayer on going to work
(Jacob Boehme 1575 – 1624)
Give me, dear Lord, a pure heart and a wise mind, that I may carry out my work according to your will. Save me from all false desires, from pride, greed, envy and anger, and let me accept joyfully every task you set before me. Let me seek to serve the poor, the sad and those unable to work. Help me to discern honestly my own gifts that I may do the things of which I am capable, and happily and humbly leave the rest to others. Above all, remind me constantly that I have nothing except what you gave me, and can do nothing except what you enable me to do.
Parish Directory
Vicar:                    Interregnum – awaiting new appointment.
Curate:                  Reverend Sue Sobczak, Horsley, Tel. 01453 833 526
Reader                  Sue White, Nailsworth, Tel: 01453 835 693
Churchwardens:   Harry Tubbs, 3 The Walled Garden, Kingscote, GL8 8YP.            Tel: 860 194
                            Godfrey Ainsworth, Kingscote House, Kingscote, GL8 8XY Tel: 861 683
Hon.Sec.PCC:        Georgina Harford, Ashcroft House, Kingscote, GL8 8YF Tel: 01453 860 227
Hon.Treas.PCC:    Jane Nichols, Asheldown, 3 Ashel Barn Cottages, Kingscote, GL8 8YB Tel. 01453 860 534
Members of PCC:   The Churchwardens, The Hon. Secretary, The Hon. Treasurer, Elin Tattersall, Zoe Nichols, Chris Alford.
Flower and Clean Team: Teresa Day, Vivienne Ainsworth, Angela Wooldridge, Pauline McTear.
Nailsworth MU:     Trissa Jones,   Tel: 832 551
Editor of Forerunner: Harry Tubbs, 3 The Walled Garden, Kingscote, GL8 8YP Tel: 860 194
Gift Aid and Envelopes:   Jane Nichols, 3 Ashel Barn Cottages, Kingscote Tel. 860 534.
Church Flowers Rota: Lorna Reynolds, Tel. 860 231
Organist:               Rosemary Sims, 15 Badger's Way, Forest Green, Nailsworth, GL6 0HE Tel: 832 446
Sidespersons:         Harry Tubbs, Rod Tibbert, Elin Tattersall, Godfrey Ainsworth.
Electoral Roll:        Elin Tattersall, 3 Boxwood Close, Tel.01453 860 182
Mowing Team:       Harry Tubbs, Sebastian Cooper, Rick Bond, Roger Lucy, Godfrey Ainsworth, Ken Davies.
Village Hall:          Bookings: Pauline McTear, Kingscote, Tel. 861 311
                            Secretary: Carol Paton, Bagpath, Tel. 860 649 
Parish Council Chairman: Graham Nichols, Asheldown, 3 Ashel Barn Cottages, Kingscote Tel: 01453 860 534
Parish Council Clerk: Anna Davison, Bagpath Court, GL8 8YG, Tel. 860 244
Village Agent:        Aileen Bendall, Tel. 07810 630 156 or 01452 426 868
Printer of Forerunner: Godfrey Ainsworth, Kingscote House, Tel. 861 683                                                   
The Forerunner is published by the P.C.C. who are usually most willing to
accept copy from village groups and individuals. However, please note that the opinions and views expressed by the contributors within the Forerunner are not necessarily those of the Church, P.C.C. or Editor